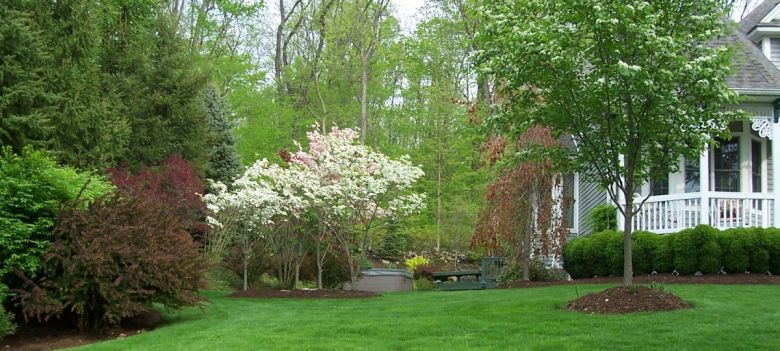 Lawn, tree, and shrub maintenance seem simple enough, but the truth is that proper and consistent cultural practices will make all the difference in the health and appearance of your landscape. Lawn cutting height, properly sharpened blades, soil fertility, and mowing frequency are all important factors that will make a positive difference in your lawn. Trees and shrubs should be pruned at the proper time to enhance flowering or to maintain them in a healthy state. Correct pruning techniques must be used, depending on the type of tree or shrub. Fertilization at the right time is also essential.
We will provide your property with a regular maintenance schedule that will take all of these factors into consideration. Also, by being present on your property on a regular basis, we can observe conditions and alert you to any problems that may develop so that preventative action can be taken.
Other maintenance services include shrub bed maintenance, mulching, edging, weed control, lawn aeration, dethatching, watering, spring and autumn clean-ups, and leaf mulching.