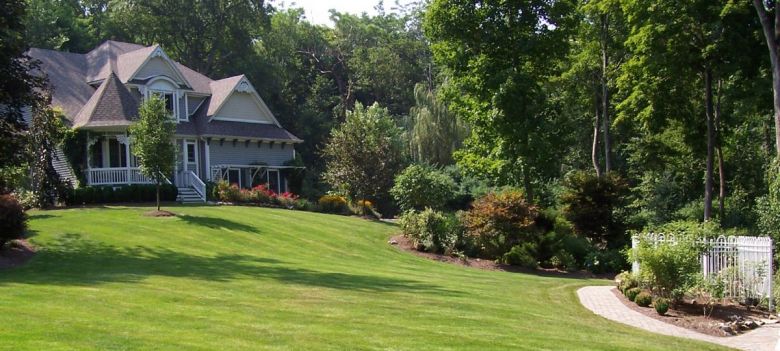 All of our landscape designs are customized to the growing conditions on your landscape. Soil conditions, light requirements, pest and wildlife resistance, as well as aesthetics, all play an integral role in the final design plan. Your personal vision and goals are combined with sound horticultural and construction principles to create a balanced and enduring landscape that will please for years to come.
Our photo imaging design program will let you visualize your completed project before a shovel touches the ground. You'll see exactly how your added plants and/or hardscape elements will look and be able to make any design adjustments before the project begins. We will use an actual photo of your property and build your landscape from scratch, adding plants, mulch, edging, and walkways to suit your individual needs.
Computerized Landscape Design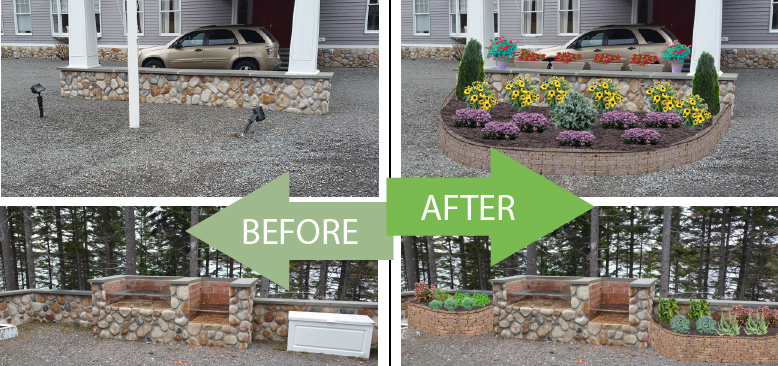 Actual photos of client's property before/after virtual landscape design.
View a simulation of your finished landscape design before the work begins! After taking photos of the area to be landscaped, our designer will create your custom design and provide you with a virtual photo of the finished landscape installation.