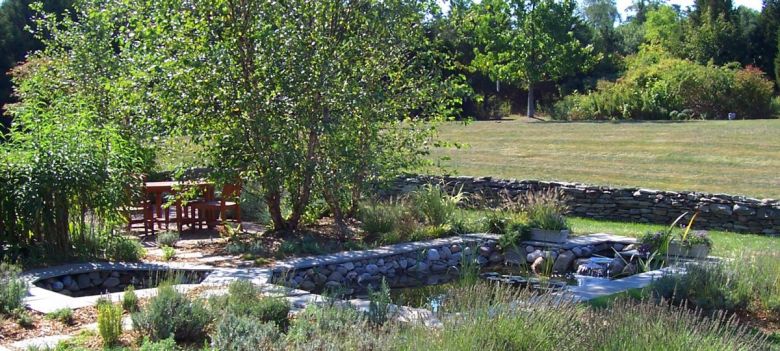 After your landscape design is complete and we have a detailed plan of action, we can begin the transformation of your landscape.
Whether installing plants or hardscape elements, proper procedure and practices will be followed to insure the best possible outcome for your property. Our experienced crew will install your landscape in a timely and efficient manner that will work within your timeframe and schedule. We will personally select your plant material from our reliable suppliers, assuring only the healthiest trees, shrubs and perennials are installed on your landscape.
All hardscape supplies are chosen for their durability, as well as their appearance to assure their long term utility and functionality.