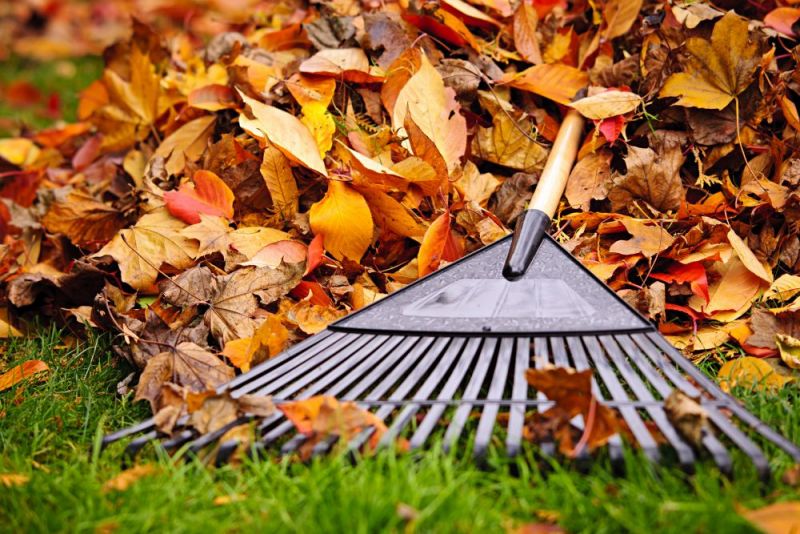 A pile of nutrient-rich leaves ready for composting
Mulching Leaf and Grass Clippings Versus Raking and Removing Them
A Summer blog post
Forget those long-held beliefs that grass clippings and leaves if left on a lawn will smother the grass. Grass and leaves, when properly mulched, are actually good for your lawn. Mulching turns leaf and grass clippings into very fine particles that are almost imperceptible to the eye. But you'll be able to see a positive difference in your lawn, if done properly.
Here's why;
Leaves are composed of organic materials that are full of of nutrients. When left on a lawn to decompose, the material becomes a great organic fertilizer and improves your soil structure. The leaves release nitrogen, phosphorus and trace elements needed to keep your lawn growing healthy. Fertilizer can be expensive, and only provides a short-term solution to the soil nutrition problem. It doesn't solve the soil structure problem; mulching does.
Grass clippings are approximately 85% water. The remaining 15% is full of nitrogen and other nutrients beneficial for turf growth. Grass clippings should be removed in the early spring, when the rate of turf growth is high, to avoid damage to the lawn. For the rest of the season, mow your lawn regularly, at the proper height, with a mower that is specifically set up for the purpose of mulching, and return the clippings to your lawn. Grass clippings can provide 15-20% or more of a lawns yearly nitrogen requirement. Don't bag your lawn clippings,"grasscycle" them. It's an environmentally sound practice with many benefits for your lawn. Plus, "grasscycling" eliminates the need for plastic yard waste bags and trips to the landfill to haul the yard waste.
If you'd like to consider leaf and grass clipping mulching as an alternative for your landscape, please contact us for a consultation. Also for more information check out http://www.leaveleavesalone.org/